Jewelry Service Center was founded in 1991 in Glen Burnie, Maryland, with the goal of becoming the most professional, timely and value driven jewelry & watch services provider in the Baltimore-Washington metropolitan area. Our mission has always been to provide our clients with excellent service and quality craftsmanship. Over the years, you may have seen us in a few different locations as we've grown and evolved, but our commitment to our clients has always stayed constant.
Our original founding space was at the Glen Burnie Centre off Ordnance Road, in the mall across from the original Leedmark. We were known to have crowds gathering at our glass wall peering into the jeweler's work room to watch our expert craftsmen at work!
We doubled our size and became one of the original 110 stores in the grand opening of Arundel Mills. We called Neighborhood 1 our home for over a decade and can still to this day hum the Medieval Times theme music by heart!
We've found our most exciting location yet at our current custom-built retail store front off Quarterfield Road! We've been able to let our unique personality shine to its full potential - and for the first time we have parking spots 10 feet from our door!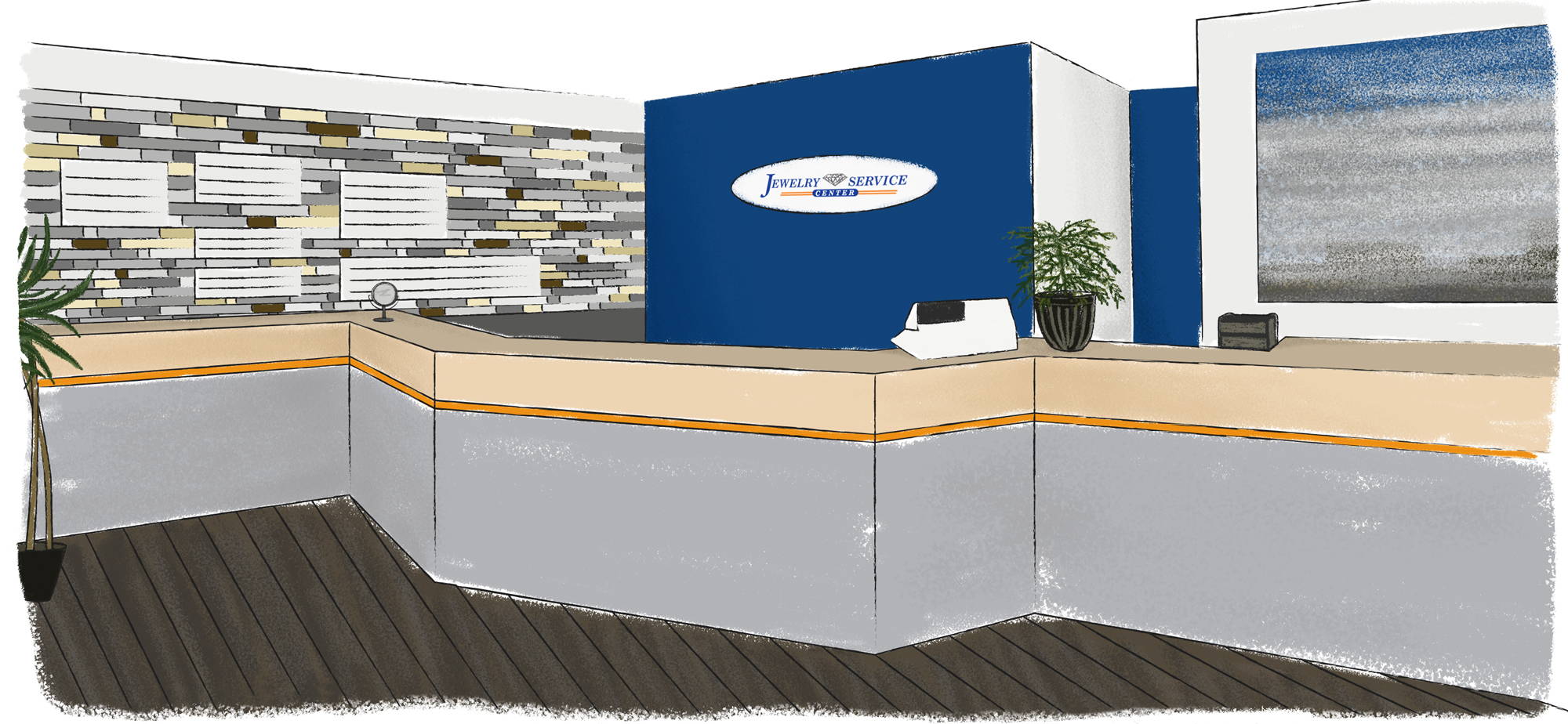 Our custom designed store space maximizes our repair and design services while providing an inviting and relaxed atmosphere to our clients. We take a more industrial and utilitarian approach compared to your traditional jewelry store while also bringing a fresh, natural look to our space. We utilize a combination of natural light with organic wood and stone materials to create that atmosphere.
Another unique feature that we've always been known for is our glass jeweler's window. See our jewelers work in real time at our jeweler's bench! Any same-day or while-you-wait service is performed right in front of you at either our counter or the jeweler's bench. We value transparency and want to make our clients feel comfortable. Come visit us and experience our high quality craftsmanship and customer service!
We like to let our work speak for itself. Click below to read some of the things our wonderful clients have had to say about us over the years!